Complete Solution For Your Business
Redbox Easyweb's features aren't just any features. They're specially considered because we believe everything we offer should be of value and advantageous to you as an entrepreneur.
And how do we know this? Because we are entrepreneurs too.
Content Written For You
The toughest challenge for any entrepreneur is content.
Especially website content.
We've taken the hard work out of this from you – your website is developed together with content that's written for your business. We help you plan content that communicates what you offer, what you do and why you're unique so that you build credibility with your prospects. A website with original content also attracts search engines like bees to honey!
Managed For You
Your website is fully managed by us for you once it is designed, written and completed. This frees you up to focus on your business.
Leave the technical work to us – after all, we have been managing websites since 1998 and we do it faster and better. All you need to do is send in your website updates.
Updating your website isn't just what you can see on your website. It includes all the software and programming updates that we update every single day to keep your website free from hackers and spammers. Think of us as your outsourced website experts who take care of your website while you take care of business!
Accept Payment Easily
Always wanted to sell your services online?
Now you can.
With Redbox Easyweb, you can sell consulting and training services. With our system, it is easy to get your clients to pay you before you deliver your services or when they book a consultation session with you. We help you get the system configured so that you can start reaching out to the rest of the world with what you offer. Think of the paid webinars and virtual classes that you could offer to your clients!
Your Website, Managed Expertly
You value your time and you don't want to fuss around with creating or managing your own website. We understand exactly how you feel and this is why we put together this complete website solution for you.
Domain Name
We'll advise you on the best domain name to get so that you can get high visibility!
Premium Website Hosting
Your website is hosted at our premium website servers to ensure full website accessibility at all times.
Technical Support
Your technical issues if any are taken care of by us. Rest assured, your website is in good hands.
Complete Solution
Your website comes with website design, website content, web hosting plus domain name.
Expert Advice
Get expert advice from people who have been in this industry since 1998.
Accept Payments
Selling online has never been easier! Our online system helps you get started with ecommerce right away.
Mobile Ready
Your website is ready for mobile users as well as desktop users. We take care of all your needs.
Optimised For Search Engines
Your website is optimised to attract search engines because it is designed by people who understand marketing and what search engines want.
Done-For-You
Our website solution is done-for-you completely so that you get a credible website to start marketing with! We manage it for you so that you can truly focus on your business!

Smart Businesses Using Redbox Easyweb
Without a credible website, you can't market your business effectively online.
Check out these smart businesses that are using Redbox Easyweb to market themselves digitally.
Comic Artist & Author
Author turned comic artist Rebecca Loke uses her website to promote her comic series called Round Table. Rebecca's Round Table is her first venture into comics which depicts the fictional Wongs' family life. This comic revolves around food, family and lots of fun!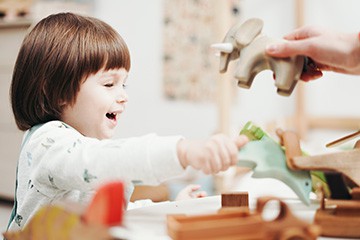 Sustainability Consultant
First Penguin Sdn Bhd is a sustainability consulting and training firm that uses its website to demonstrate its expertise in sustainability matters. They offer consulting, advisory and training services related to sustainability to Japanese corporations and other Asian companies.
Luxury Watch Expert
Luxury watch expert Vincent Wong uses his website to distinctively market his service as a rare specialist in restoring and repairing luxury and vintage watches. His website helps him explain what he does and who he serves so that he attracts the right customers.