Clients Using Redbox Easyweb
Your business gets instant credibility when you use Redbox Easyweb! It helps you attract customers and grow profits.
From eco-warriors to retailers, from music schools to musicians, our clients love using Redbox Easyweb because their websites are professional and stylish plus they never need to pay webmasters' fees.
CreativeWizard.com.my
Madam Teoh Poh Yew uses her website to market her maths programmes and workshops. She combines maths with creative games to help children love maths.
view site
LivingSmileDental.com
Dr Andy Woon is a dentist who believes in using his website to educate patients about his dental practice and the kind of dental treatments they need.
view site
GrandMontre.com
Vincent Wong is a specialist in restoring and repairing luxury and vintage watches. He uses his website to reflect the unique qualities of his one-of-a-kind business.
view site
DelwinCheah.com
Delwin Cheah is a Penang-based artist with Asperger's. His website is a media centre that helps people, partners and potential sponsors learn about his artwork, accolades and achievements, including how he received a special letter from US President Barack Obama.
view site
TSGcookingschool.com
What first started as an ancillary service from Tropical Spice Garden has now grown to merit its own website. This website helps visitors find out more about cooking programmes, chefs and menus as well as book seats at the classes.
view site
RustedMan.com
Russell Stedman is a New Zealander musician-composer. He uses Redbox Easyweb to market his music (via digital downloads) as well as chronicle his musical journey. His website enables him to embed SoundCloud clips so that visitors can sample his music before they buy his CD and album.
GreenCrusaders.com
Don Theseira & Mylene Ooi are the Green Crusaders of Malaysia, recognition given to them by Readers' Digest. They have been using their website since 2006 to spread the message about the need to recycle, reuse and composting.  This website ranks very well on search engines, thanks to its valuable content.
PhangPhang.com
This start-up Singaporean business uses Redbox Easyweb's ecommerce feature to sell Young Living pure essential oils. They like the fact that they can test the market with an affordable ecommerce website and still manage their website on their own, without the need to pay webmaster's fees.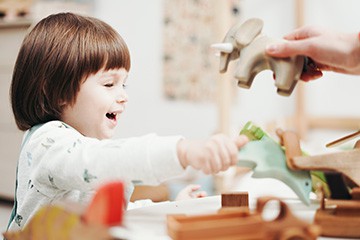 PreciousOnes.com
Precious Ones Collections is a Penang retailer of educational children's toys. Their website with a full catalogue of their products help parents decide what to buy before they reach the store. The website ranks well on Google and enjoys good quality visitors on a daily basis.
SkyWatches99.com
This business uses Redbox Easyweb to successfully attract buyers and sellers of pre-owned luxury Rolex watches. Redbox Easyweb helps the business save on overhead costs and still look stylish and professional so that they can gain the trust of buyers.
KesterMusic.com
Musician and music teacher Kester Hong uses his Redbox Easyweb to educate about music and the music services he offers. To see him and his quartet in action, you can watch videos at his website too. All these are managed by Kester and his team using the simplicity of Redbox Easyweb.